SaferWays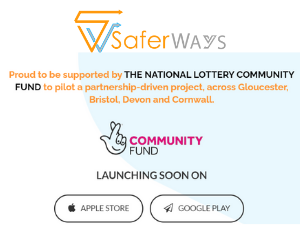 SaferWays is a ground-breaking app providing comprehensive and streamlined communication, reporting and support for individual and community safety. This community interest endeavour will reinvest profits into non-profit and community safety initiatives. Watch our social media feeds for updates on the app launch! Check out www.saferways.com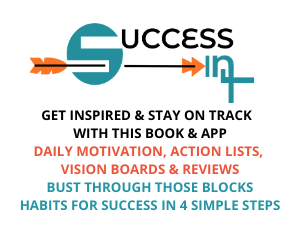 SUCCESS IN 4
Our Daily Inspiration app supports daily motivation, goal setting, planning and review. With a daily dose of inspiration in the areas of mindset, finances, health, spirituality, success, and emotion, as well a daily journal, vision board and monthly review option, this will be a motivation, accountability and personal development tool you won't want to do without. This community interest endeavour will reinvest profits into non-profit and community initiatives. Watch our social media feeds for updates on the app launch!
AdventureLOGUE
We are proud to have partnered with Adventurelogue travel diaries – the travel diary with a soul, which donates profits to Vital Ground in North America, Little Fireface in Borneo, the Yellow Eyed Penguin Trust in New Zealand, Hauser Bears in the UK, Project Peru in Peru, Traffik, a part of WWF, Parismina in Costa Rica, and REST in Namibia. The range of travel diaries / travel journals is collectible with different designs for different parts of the world that can be built up as your travels take you to new places. The diary is designed to be blank so you have the freedom to capture your thoughts and memories through pictures, words, photos, ticket stubs, menus or anything else that helps you keep your travels as vivid as possible. The map on the inside can be used to plot where you have been or plan your next stop.
MedInfo Files
We are proud to partner with MedInfo Files which is a South Africa based organization which offers a secure data storage hub for medical records and health information. It acts as a users' personal health and medical record save and search service giving them the option to store, view, search and share health information in a secure cloud-based account. This organization donates profits toward health projects in rural areas of South Africa.
AUNUA ACADEMY
Aunua Academy is a nonprofit organization that promotes mental health and well-being for young people. Their mission is to impact children, teens, and grown-ups taking care of them. This is made through meaningful content on their blog, magazine, and podcast, as well as with projects and support on youth mental health issues. They focus on self-awareness and emotional intelligence for any and every child. The final goal is to create healthier and more empathic human beings and communities.
Global Women For Good
Global Women for Good, focuses on strategically supporting and initiating positive change aligned with the UN SDGs in a measurable way, with resources, ability, expertise and impact amplified through international partnerships, working together for the greater good. We are ambassadors and initiators of strategic and sustainable development in our communities and globally, with a particular focus on improving circumstances within developing nations. We work in partnership, learning from each other, and applying transferable and innovative sustainable solutions that benefits society and economies in a scalable way.  We intend to be not just a compelling and powerful voice for women, but a vehicle for action, a symbol of female leadership, female-led innovation, inspiration, and legacies of collaborative effort for greater good, across industries, communities, economies and nations. We believe in harnessing the power of networks, gaining from a collective body of knowledge and working not just to form think tanks, but partnerships of influence, that actively engage on issues, and as importantly, develop strategies and action initiatives to achieve outcomes toward the sustainable development goals. READ MORE
Think Ocean
Our focus is on the blue economy, working in a multi-dimensional way to further the cause. While we work on one-off efforts such as clean-ups we also have more of long-term strategic focus, encouraging truly sustainable practices. We've worked on numerous projects over the years, from rescuing whales and setting up sanctuaries, to cleanups, to research and expeditions, but our core mission is  saving natural resources and transforming ecosystems and economies. READ MORE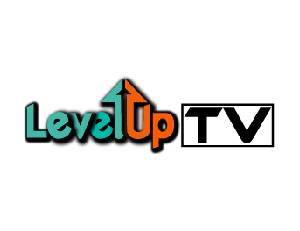 Inspiration For Good is excited to be launching Level Up TV on Roku, Amazon Fire TV and soon on Apple TV and other streaming services too. The channel was actually born out of two previous ideas… we initially wanted to publish a book sharing stories of inspiration and motivation, as well as insights from some incredible people we met across industries. We found that we had way too much content for a book, and too many people, stories, insights, advise to fit into a book. We then decided that perhaps we would create a podcast, but eventually decided that a more visual medium would better suit some of what we want to do. This is how we got here- a channel that aims to motivate and inspire, share knowledge, skills, experience, and expertise, and that works toward making the world a better place in any way we can.
OTHER PROJECTS AND PARTNERSHIPS IN THE PIPELINE & COMING SOON!